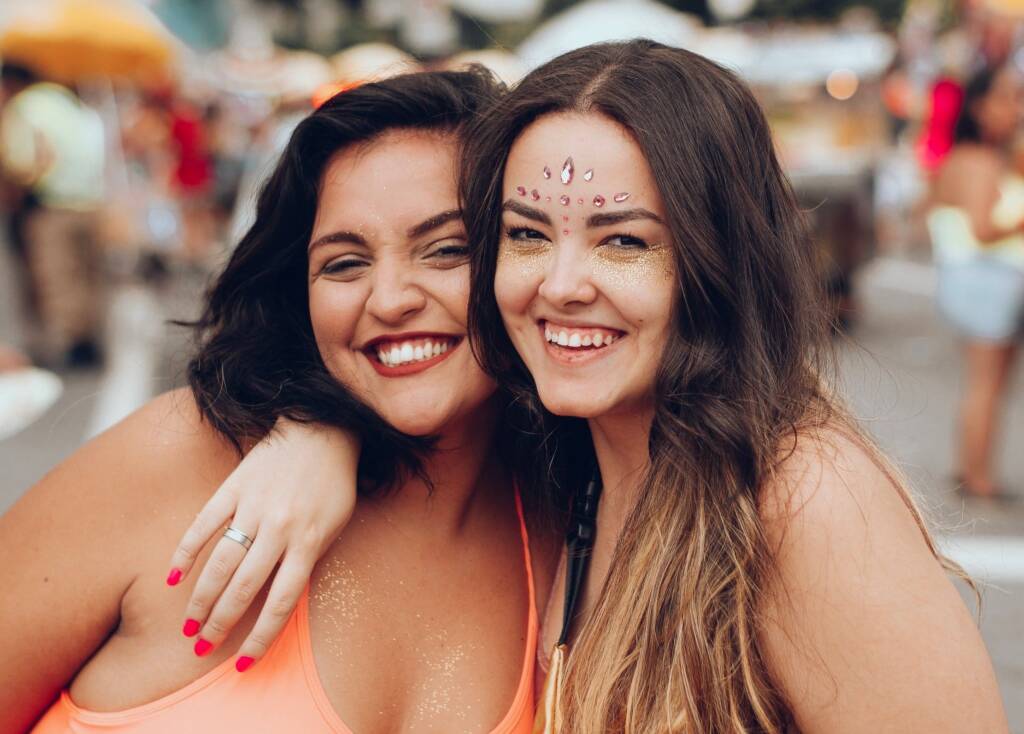 See, Look, And Feel Your Best
Photofacial Treatment With Intense Pulsed Light (IPL)
The Oplight IPL/ResurFX™ light treatment system from Lumenis® is an alternative to CO2 laser for skin rejuvenation. It uses beams of light to stimulate skin's natural production of collagen and elastic fibers. It improves the skin's elasticity, resulting a youthful "lift" in appearance. It delivers precision and inspires confidence while causing significant less downtime comparing with the CO2 laser.
The Oplight IPL/ResurFX™ has two components, the IPL and the ResurFx.
1. ResurFX™ is fractional non-ablative resurfacing laser that addresses skin texture, fine lines, pores, and crepey skin. It helps collagen regeneration and "plumps" the skin naturally over time.
2. IPL (intense pulsed light) – also called photorejuvenation – heats precisely-targeted areas and can improve pigmentation in cases of sun/age spots, rosacea, vascular lesions, and more. Each condition is targeted by a specific filter so only the desired wave length of light pass through to achieve a targeted response. This reduces risk of skin burn, pain, and other side effects.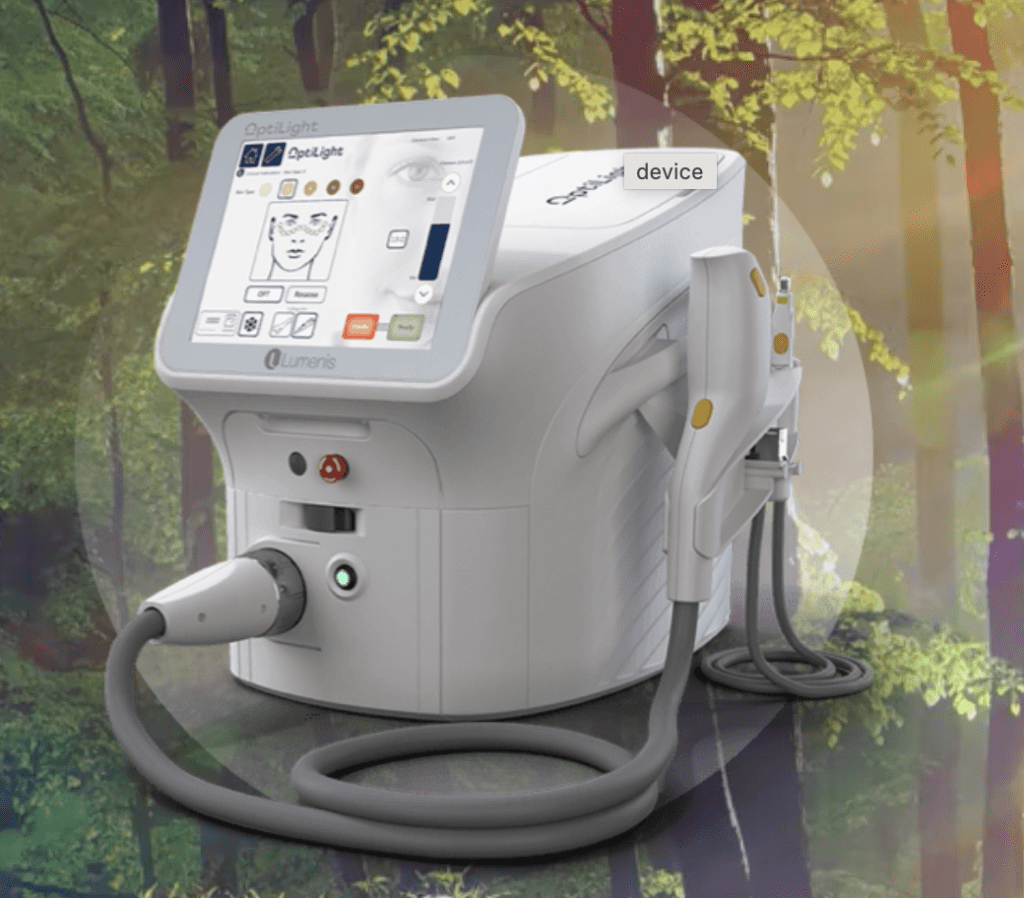 Both IPL and ResurFX™ stimulate collagen production and gently aid skin's natural exfoliation/rejuvenation process. The number of photofacial treatments required can vary depending on skin type and the particular issue of concern.
Patients need to take precautions with sun exposure pre and post treatment. In most cases, patients may return to most daily activities without delay.
Comfortable Treatment For All Skin Tones
Many patients describe a temporary, slight stinging sensation as the light pulses into the skin. This device is safe and effective for all types of skin, including darker skin. It is particularly effective in removing fine blood vessels in all skin tones, with minimal risk of damage to the skin, changes in texture, burning, and scarring.
This minimally invasive treatment allows for an immediate return to your daily activities. You will likely experience redness, skin irritation, mild burning, and swelling for a few days after treatment, but these side effects should not require significant downtime.
Results are noticeable after a single treatment. We can recommend professional skincare, available right in our office, to help you maintain your skin's health and prolong the positive effects of your treatment.
The Optilight IPL treatment typically takes 10-15 minutes with no downtime after, making this an ideal option for a lunch break treatment, leaving you with a glow.
The Oplight IPL treats a variety of conditions with a single handpiece. Because it equally distributes energy during each pulse, you benefit from a safer, more precise, and more comfortable treatment. Continuous cooling throughout your procedure further decreases discomfort, protects your skin, and saves time while ensuring an optimal outcome.
ResurFX™ treatments include a pre-treatment numbing cream which needs additional time to take effect, making an appointment around 1.5 hour. IPL and can be combined with a ResurFX™ appointment.
Get Photofacial Treatment
Dr. Lunaxu's Skincare in Staten Island, where we are dedicated to helping you achieve and maintain healthy, glowing skin. We understand that everyone's skin is unique, and our team of experienced dermatologists and estheticians is here to create a customized skin care plan tailored to your specific needs.
With our latest advancements in technology and science, to provide our clients with the most effective treatments and services. One of our most popular treatments is photofacial, also known as Intense Pulse Light (IPL) therapy.
Photofacial is a non-invasive, non-surgical procedure that uses high-intensity light to target specific areas of the skin, such as sun damage, age spots, and broken capillaries. The light energy penetrates the skin and stimulates collagen production, which helps improve skin texture and tone. Photofacial side effects treatments can also reduce the appearance of fine lines and wrinkles, making it an ideal choice for those looking to rejuvenate their skin.
At Dr. Lunaxu's Skincare in Staten Island, we use state-of-the-art equipment to deliver our clients the highest quality photofacial treatments. Our experienced staff will work with you to determine the best treatment for your needs and provide personalized care and attention throughout the process.
We offer various skincare services, including facials, microdermabrasion, chemical peels, and more. Our team will help you choose the right treatments to address your specific skin concerns and achieve your desired results. Healthy, beautiful skin starts with proper skin care treatment center and maintenance. We will work with you to develop a personalized skincare regimen, including product recommendations and lifestyle tips, to help you achieve and maintain the best possible skin health.
If you're ready to revitalize your skin and take the first step towards a more radiant complexion, schedule your appointment with Dr. Lunaxu's Skincare in Staten Island today. Our team of experts is dedicated to helping you look and feel your best, and we can't wait to help you achieve the healthy, glowing skin you deserve.
Skin Protection
Shielding your skin from the sun's UVA and UVB rays significantly helps maintain an even skin tone, prevents premature aging of skin, and reduces your risk of skin cancer. UVB exposure causes redness or burning, while UVA exposure causes skin darkening/pigmentation. For protection from both UVA and UVB, the sun screen you're using need to provide Broad Spectrum protection. High-quality sunscreens need to come with a high SPF (sun protection factor). Using SPF products before and after IPL (also, on a dailty basis) is incredibly important to protect your skin's health.

There are two types of sunscreens: mineral and chemical. While chemicals absorb the sun, minerals reflect it. Mineral sunscreens contain Zinc Oxide and/or Titanium Dioxide. They are more environmentally friendly (think safer for coral reefs) are safer for your skin than chemical sunscreens (less potential for irritation). Only mineral sunscreens should be used on post-procedural skin. If you are concerned of a "white cast" after using mineral sun screen, we recommend you consider using a "tinted" sunscreen. It gives you a healthy glow plus all the benefits of great skin protection.
For your convenience, you can purchase high quality sunscreen directly from our office at the same price as leading retailers.